There are different steps you can take to find the correct skincare product for your skin! We offer a variety of brands to accommodate as many different types of skin types as possible.
First, let's identify your skin type. On a typical day, which best describes your skin?
Minimal/no oil, flakiness, or redness (You likely have a "Normal" skin type)
Flaky or tight (You likely have a "Dry" skin type)
Oily and/or shiny (You likely have an "Oily" skin type)
Shiny T-zone, but otherwise normal (You likely have a "Combination" skin type)
Itchy, inflamed, or painful (You likely have a "Sensitive" skin type)
Once you have determined your skin type, you'll be able to find products just for you! Click onto "Beauty" at the top of the homepage (or click here). On the far left side, you will see a list of different filters such as Shop By Category, Refine By, Skin Type, Concern, & more. Feel free to select more than one filter that fit your needs.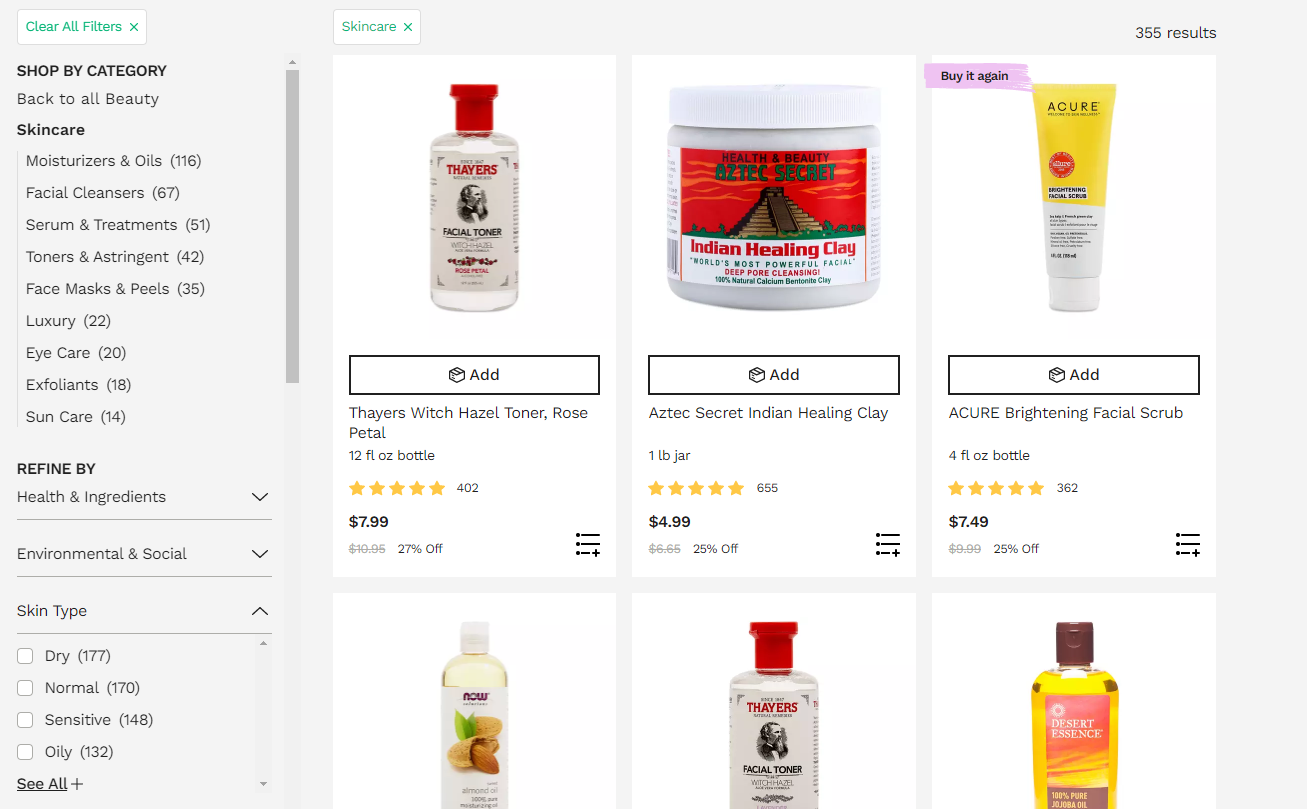 Want some hands-on support? Schedule a free 15-minute clean beauty and skincare consultation with one of our Thrive Market Guides.
Not happy with a product you received? Reach out to our Member Services team by clicking here and we'll be happy to further assist you.