If you are eligible for a free gift, you will receive an alert via email or push notification. Once you click "Click To Redeem", you will see a banner on our homepage advertising the free gift and a pop up on your screen that confirms the gift has been added to your cart.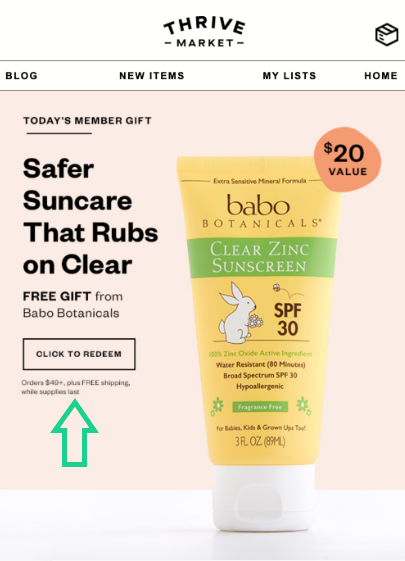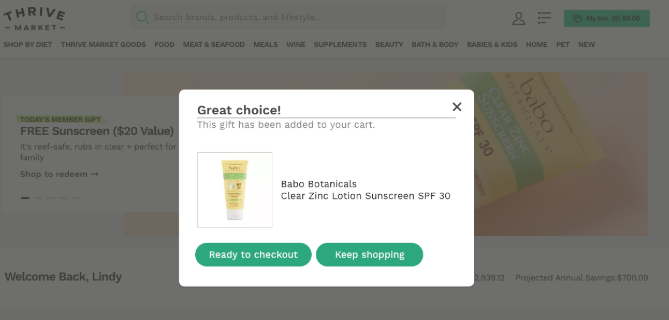 If you do not see the gift added to your cart, first check that you have met the minimum spending requirement to redeem a free gift. A cart total of at least $49 is the current minimum spending amount necessary to redeem a free gift. (Note: At this time, wine orders, frozen meal orders, and frozen meat or seafood orders do not count towards the minimum spending amount. The minimum spending amount to redeem a free gift may change per promotion. Please check your email or cart for requirements to redeem.).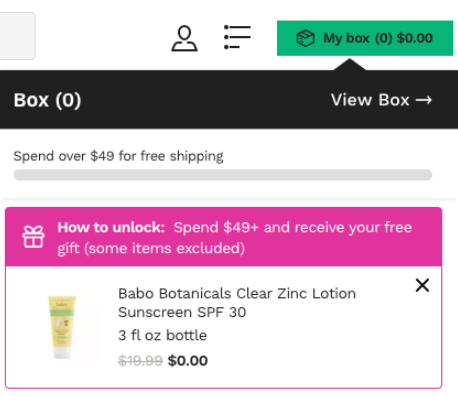 If you still do not see the free gift in your cart, check for other conditions that might apply (buy one and get one free, buy a specific brand product and get a free gift, etc.). After you have qualified for a gift, you will be able to see the gift in your box before you checkout (Note: If you do not see a free gift in your box/cart, the gift will not be in your order so double check).