For each person who uses your link to register for the first time and becomes a paid annual member, you'll get $40 in Thrive Cash after they are a member for 30 days. Thrive Cash will be automatically issued to your account on the 31st day after someone uses your referral link to sign up for an annual membership.
All earned referral credits can be found in your account, here. Towards the bottom of the page, you will see a section devoted to "Your invites". There, you can check on the number of friends you've invited as well as any pending Thrive Cash from your referrals.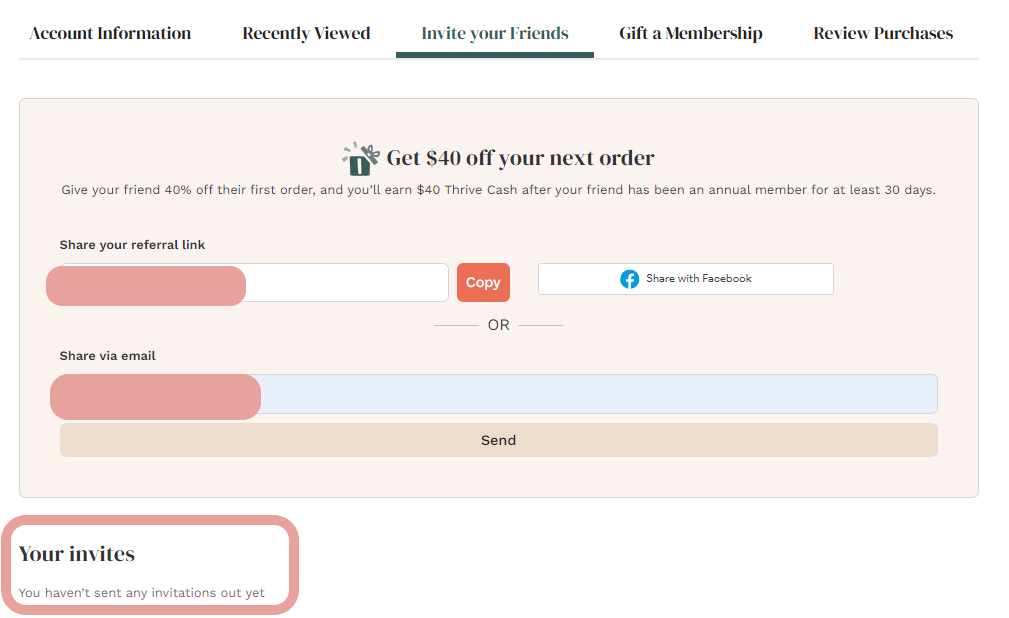 If you do not see Thrive Cash added for a person you believe you referred:
The referral may not have used your link when registering with Thrive Market for the first time
The referral may not be a paid annual member of Thrive Market or may have joined less than 30 days ago
The referral may have signed up as a monthly member
The Thrive Cash credit may have expired (it is active for 30 days after issuance)
If you believe you are missing due credit, our Member Services team would be happy to help. Click the green "Chat" button in the bottom right corner of this page to get in touch.