We can help you troubleshoot this one! First, go to your Account page and click on the "Review Purchases" button found along the right side of your account page. This page will show you how much Thrive Cash you have earned (if any) and a list of eligible products for you to review for Thrive Cash.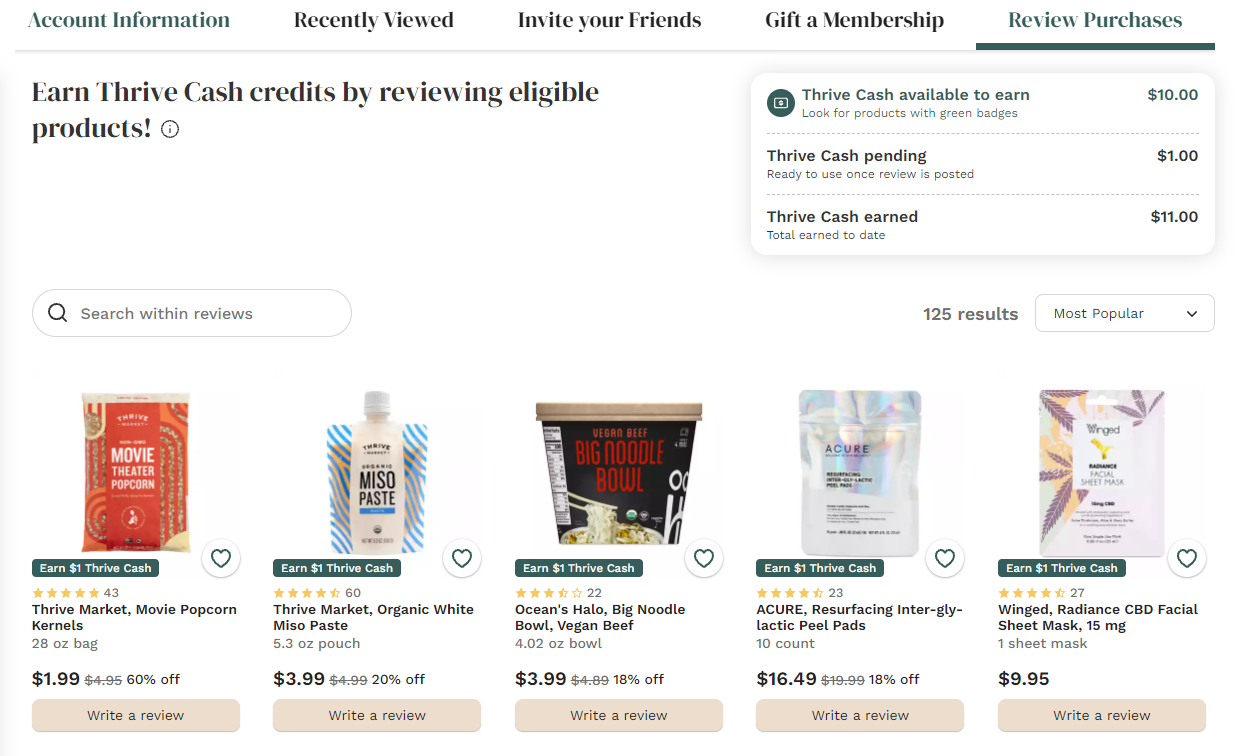 Outside of this page, eligible products are identified with a Thrive Cash badge. Make sure your reviews follow our review guidelines. Learn more about guidelines here.
If you've reviewed eligible products, your Thrive Cash will be added to your account one the reviews are posted. Reviews are typically added in 2-3 days.
Note that not all product reviews are eligible for Thrive Cash, so we recommend referencing the "Review purchases" page if you are unsure of the eligibility of a previously purchased product.