To add an item to your shopping list, first visit the product page of the desired product. For this example we will be using Cocokind Organic Full Brow Balm.
Once on the product page, look for the

icon to the right of the product name. When you click on this icon, your shopping lists will be displayed. Click on the desired shopping list for this product. If it has been successfully added to that shopping list, it will display a checkmark next to that list. For this example, we are adding this to our "Clean Beauty" list.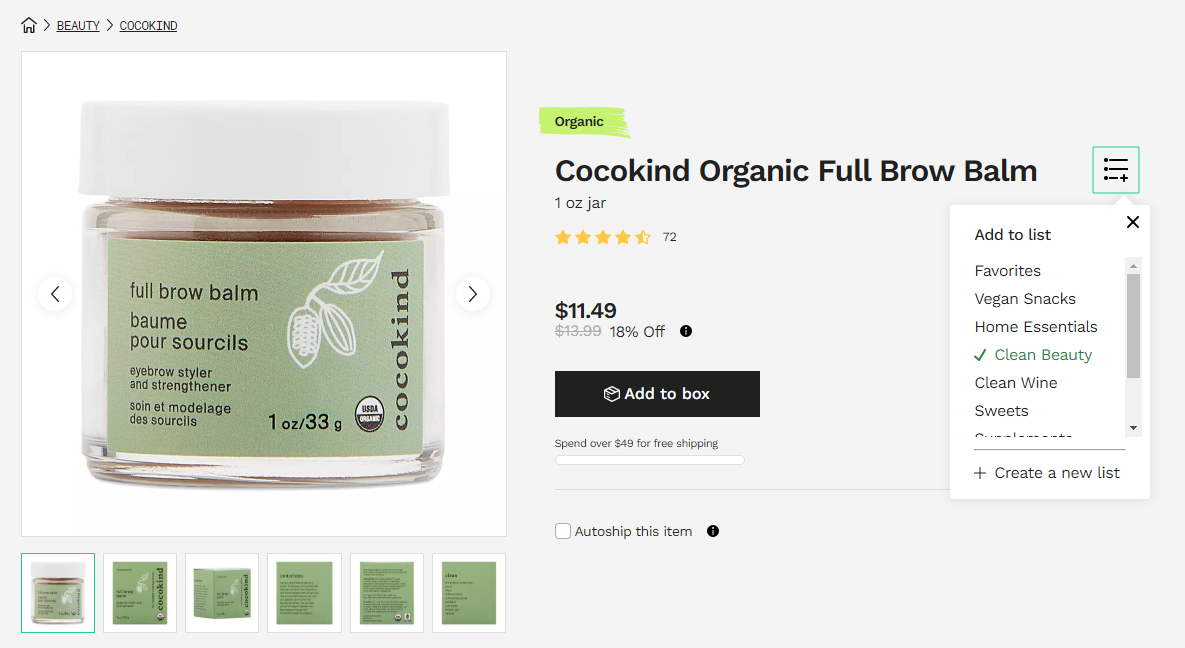 Once added, you will be able to see your product listed on the shopping list page that you selected.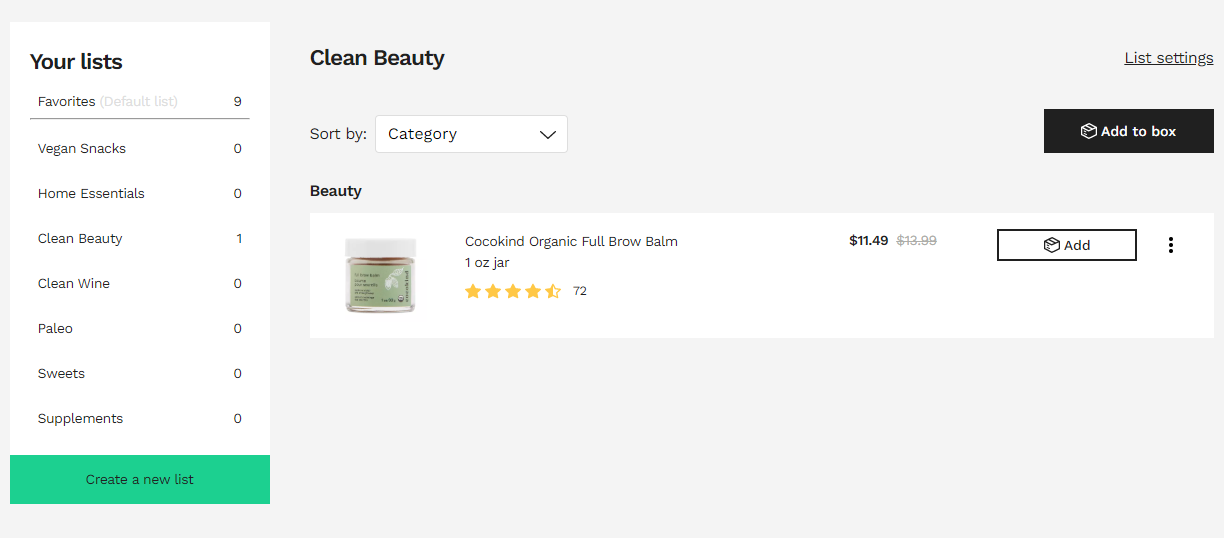 Need help finding the right products for your lifestyle? We offer free 15-minute phone consultations between you and one of our Product Specialists. On the call, we help you find the products that are just right for you and your household as well as show you our top tips for maximizing your membership. If you'd like to sign up for one of these Thrive Market Guide calls - you can do so by clicking this link: https://calendly.com/thrive-market-guides/meet-your-guide