Do you ever feel the urge to take a walk down Thrive Market memory lane to remember all of the incredible products you've ordered with us? We get it! In this article, we will show you how to browse your order history on both a desktop and when using the Thrive Market app. (Here's a quick link to get you there ASAP!)
VIEW ORDER HISTORY ON A DESKTOP
1. On the homepage, in the upper right-hand corner, you will see your account icon (we have but a box around it below)

2. Hover your mouse over this icon. A drop-down list of options will display. The second option will display Order History - select this option.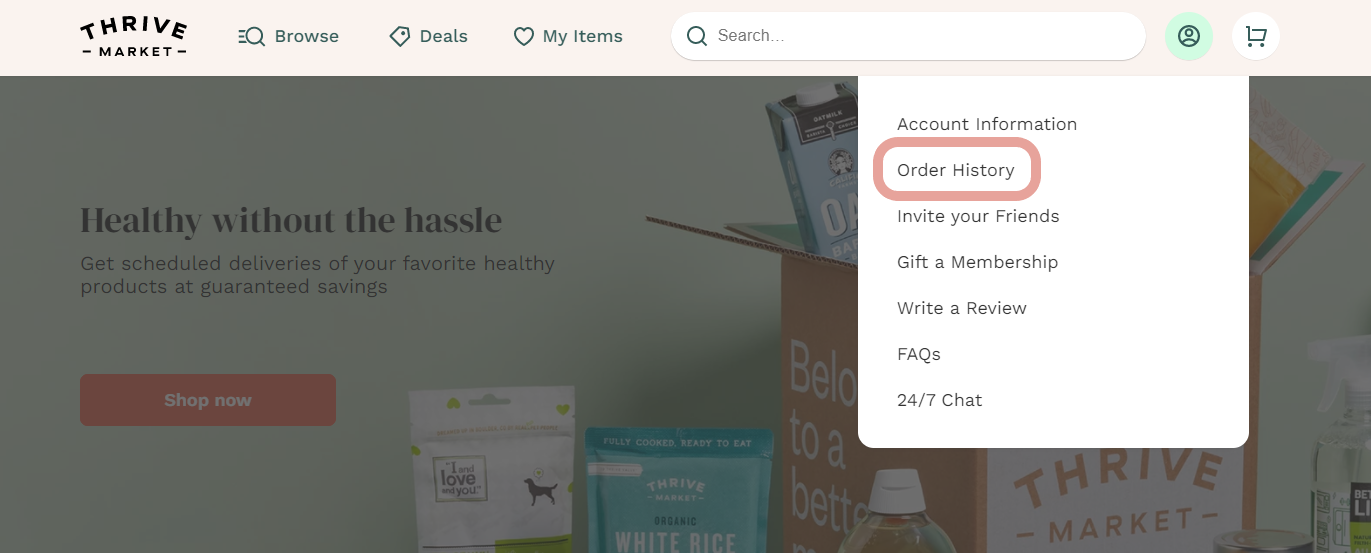 3. Once on your Orders page, you can browse through your previous purchases!

VIEW ORDER HISTORY ON THE APP

1. Open the app.
2. On the bottom right, you will see the My Items icon. Click here.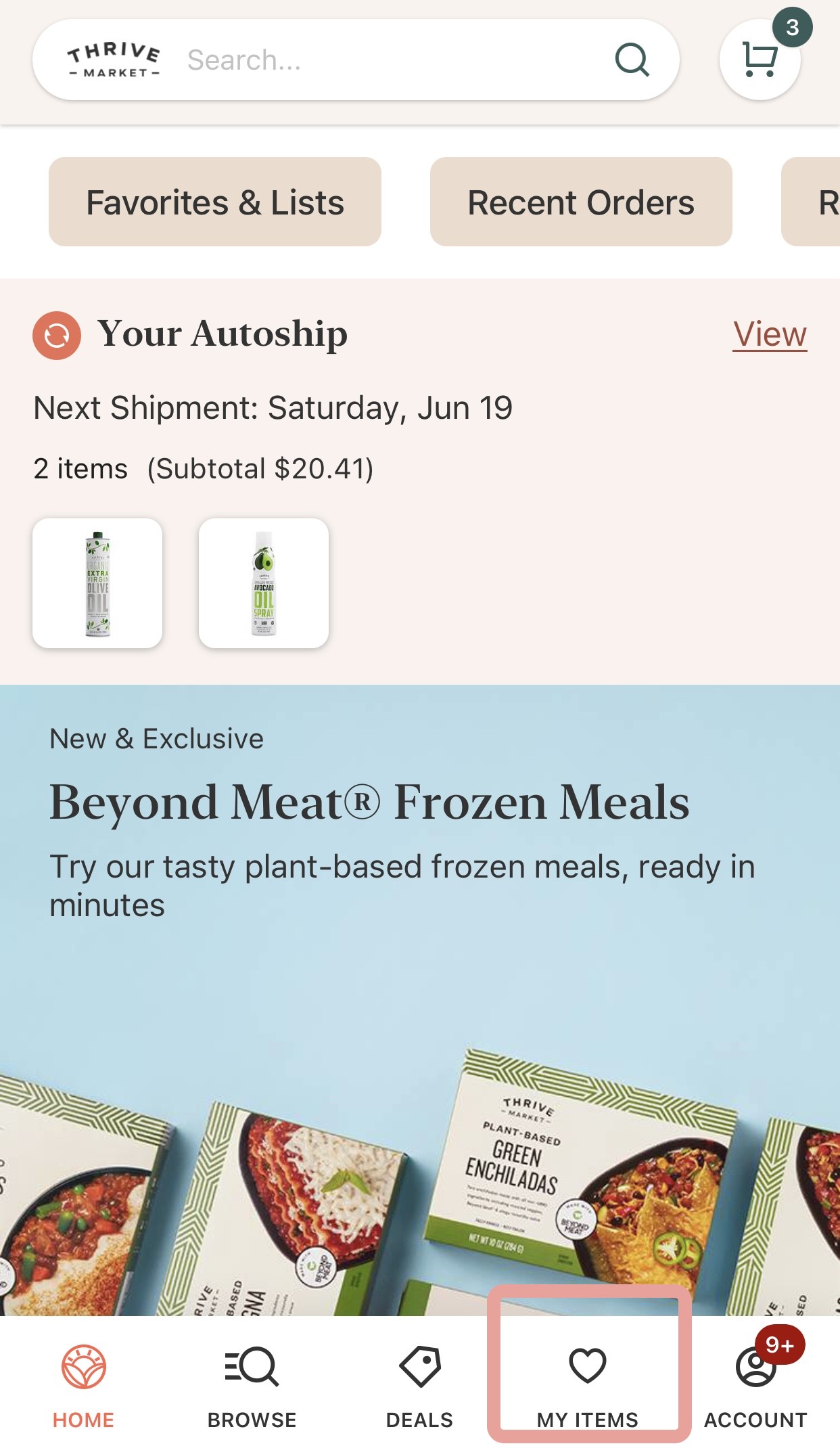 3. Once you are on your My Items page, you will see "Orders" (see below for an example of what to look for)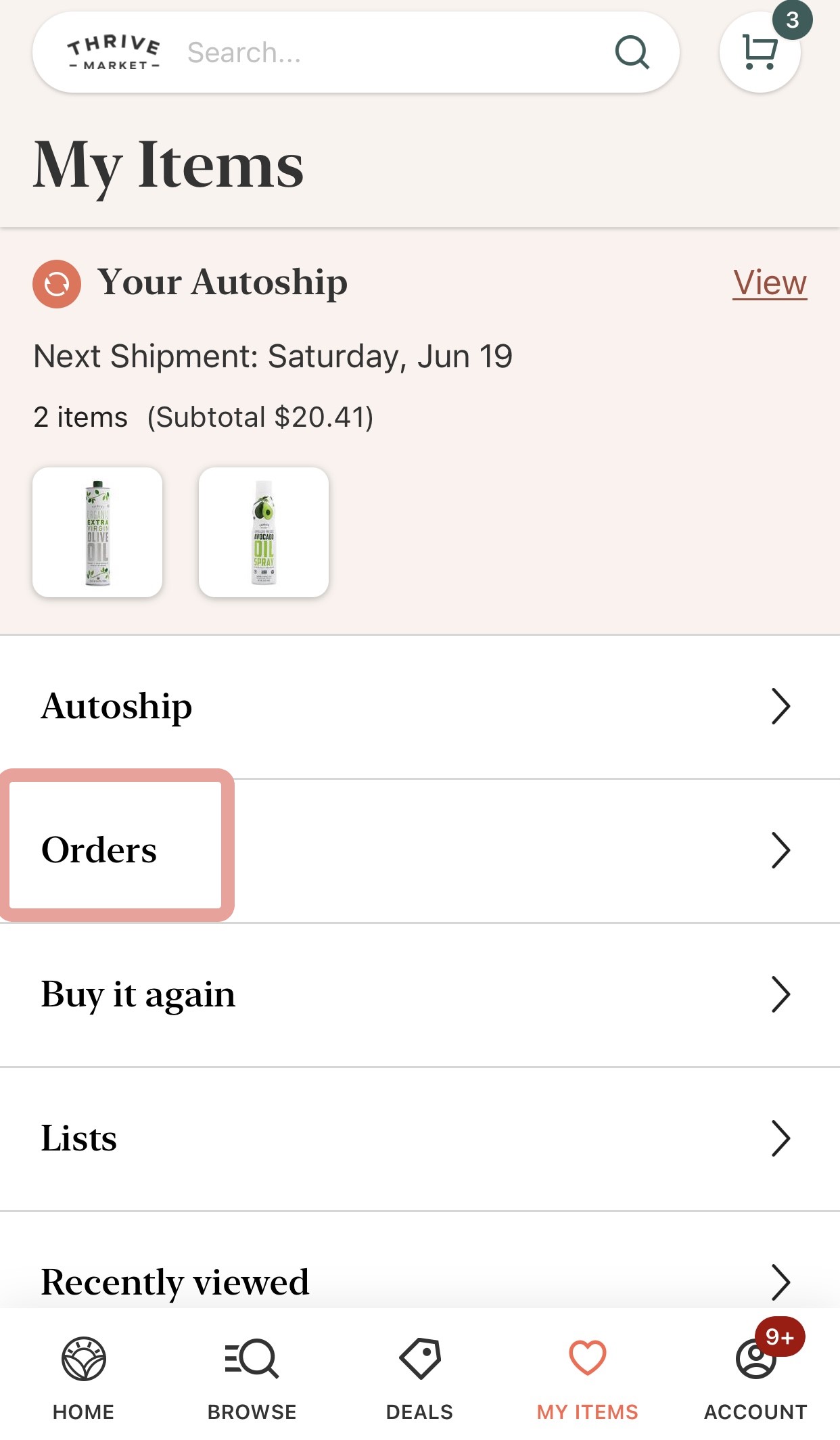 4. Tap on Orders
5. Voila! You are now on your order history page.
Need a little more assistance? Reach out to our Member Services team via chat for more personalized assistance