At this time, free gifts cannot be added to Autoship orders. However, you can place your Autoship order as a one-time order with the gift included.
From your Next Shipment tab, click on the link next to each item that says "Move to cart". Repeat this for each item in your next shipment. This will load your next shipment items to your cart for you to place a manual order.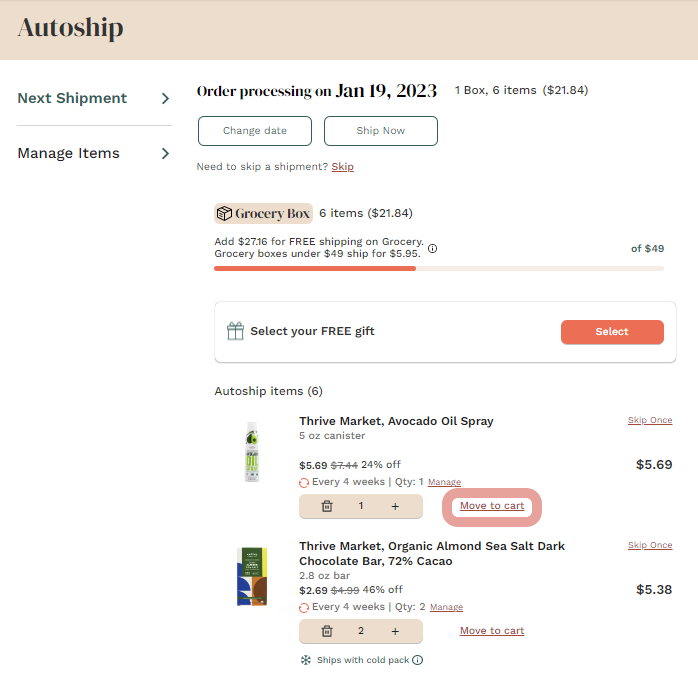 Be sure to clear your next shipment to avoid getting a duplicate order. You will still receive your Autoship & Save prices since the items are enrolled in Autoship.