You will apply your coupon code on the checkout page. Below the total, there will be an "Add" text button to click on next to "Promo Code / Gift Card"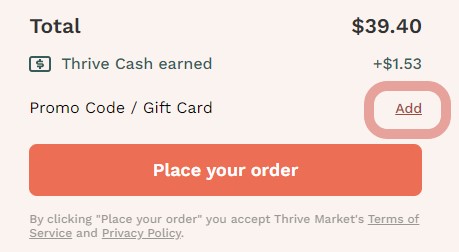 From there, two empty text boxes will drop down. Enter your code into the "Promo Code" box and select "Apply".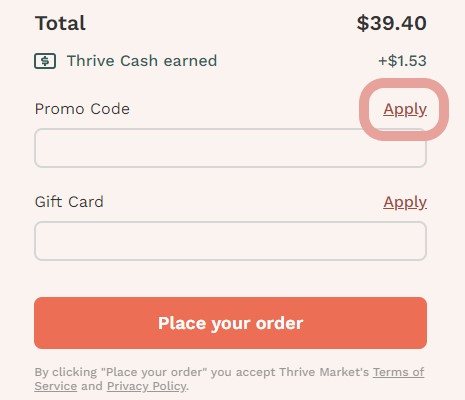 Be sure to meet any order requirements listed in the offer you received. If you're having any trouble, feel free to chat with our Member Services team by clicking the "Chat" button at the bottom right of this page.