Great question! At this time, all Thrive Market gift cards come in the form of short electronic codes. Whether someone purchased a gift card for you or you received a refund to a gift card, you will receive an email that includes a code to enter into the "Gift Card" section of the checkout page. The amount on the gift card will automatically apply to your order.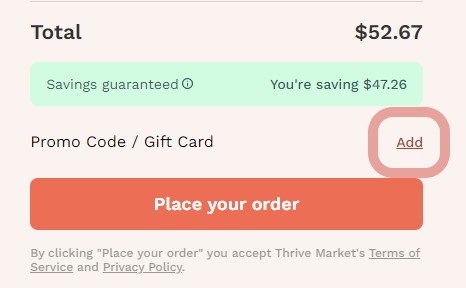 Click on "Add" next to "Promo Code / Gift Card"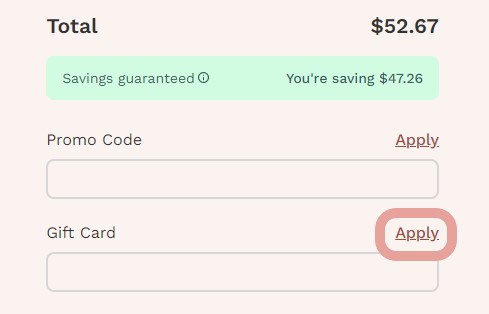 Enter your gift card code into the "Gift Card" text box and select "Apply".
You can redeem gift memberships by clicking here.
Note: If you do not have an active membership with Thrive Market, you will be asked to provide a payment method upon checkout (regardless of whether or not the gift card covers the amount of your order). As a membership-based company, we require a card on file to process membership payment.