Buying a Thrive Market gift card or membership is easy. Simply navigate to our gift card page on site here.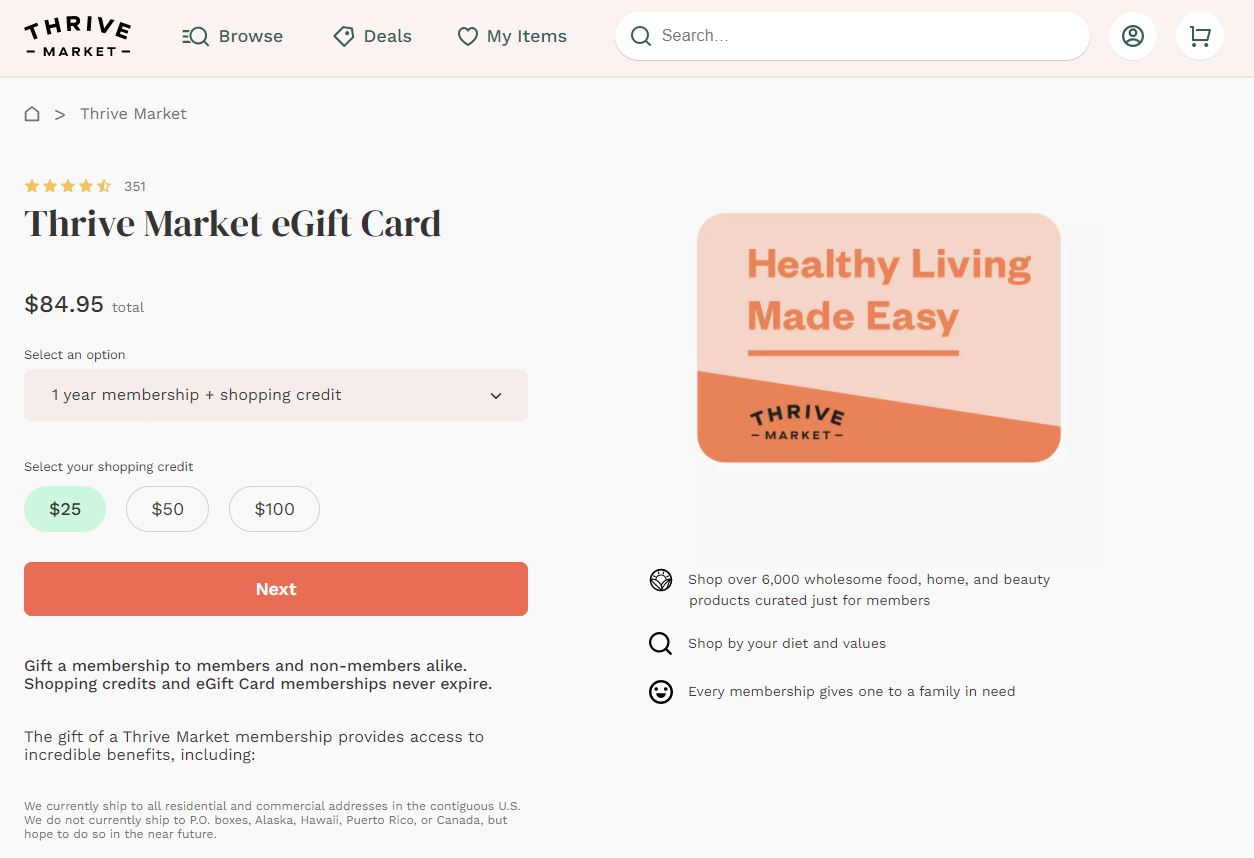 On this page you have the option to purchase a membership or store credit for a friend or family member. You can see these options by click the drop down box shown in a square below. You can also gift a membership and store credit together!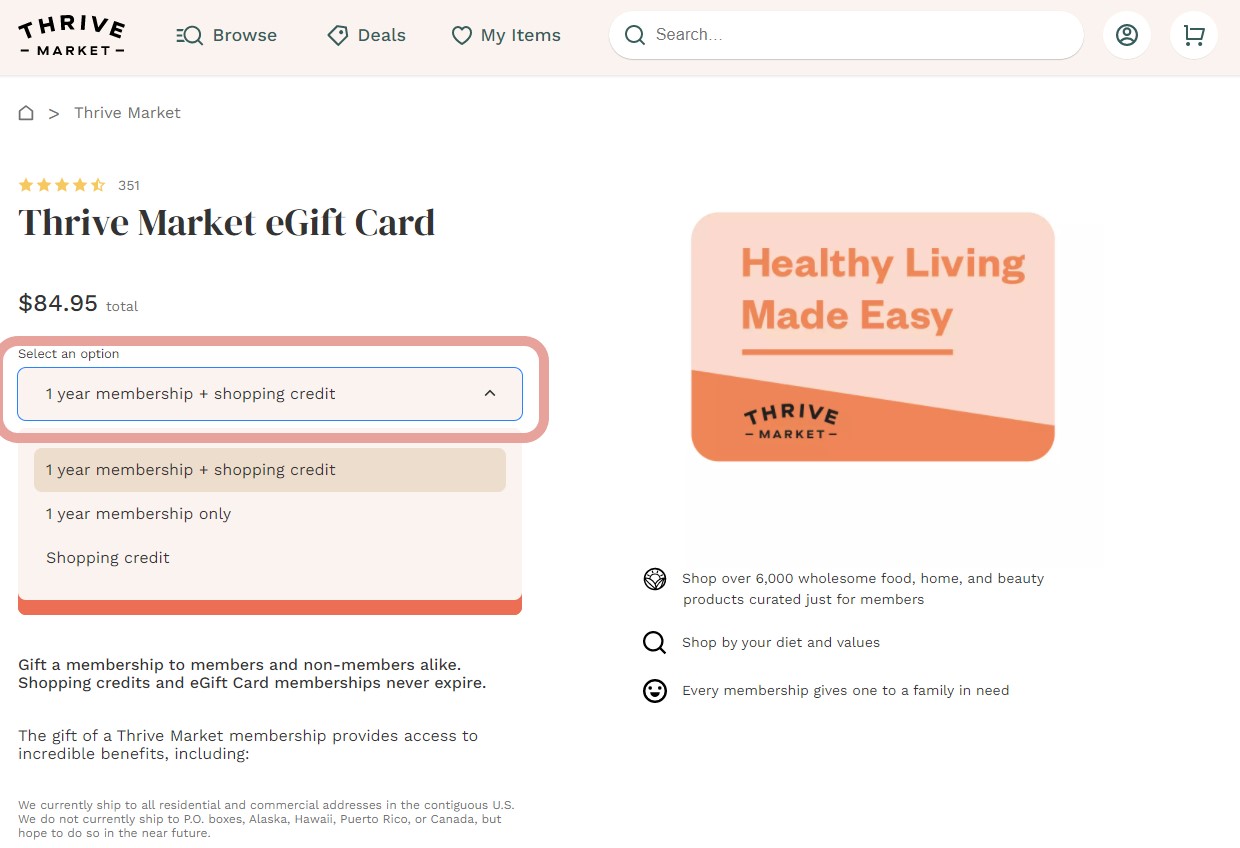 If you select to give a membership and shopping credit or shopping credit only, you will see the amount options below. Click "Next" and you will be taken to a page where you can enter the recipient and sender's information, email delivery date, as well as a gift message. Once you have filled this out, just click "Add to Cart".