At any time, you can cancel your upcoming shipments that have not yet processed.
1. To turn off Autoship, first visit your Autoship page.
2. Find the FAQ section at the very bottom of the page below your Autoship order contents. Click on "How do I turn off Autoship?" then "Turn Off Autoship Here".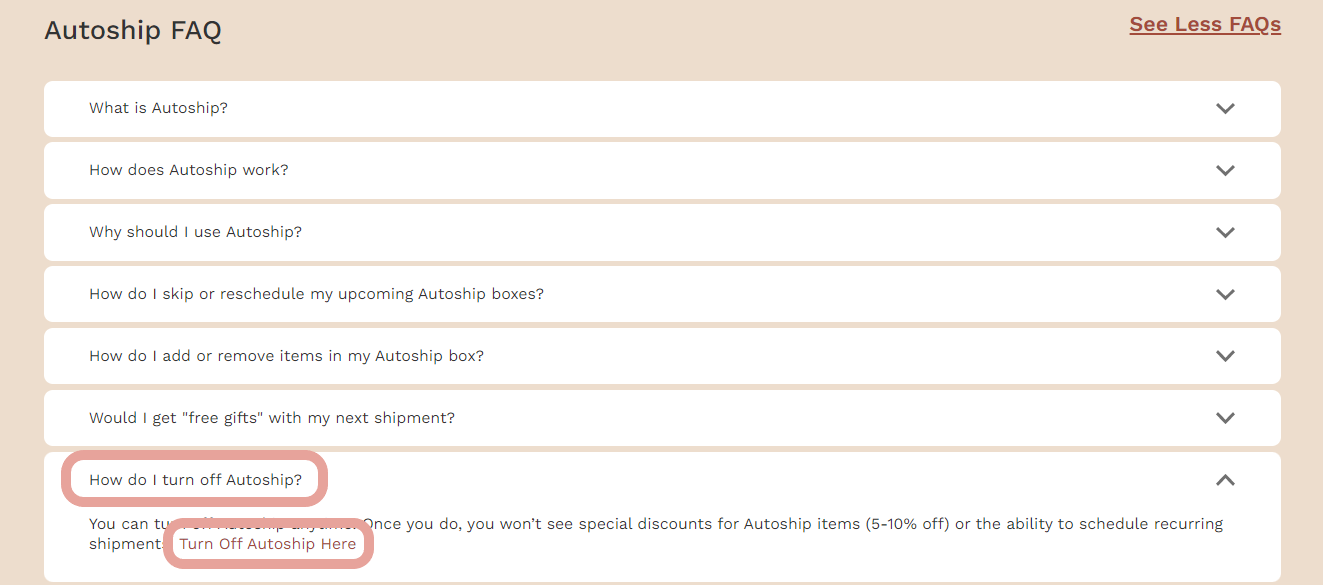 3. You'll see a pop-up asking you to confirm. Click "Pause".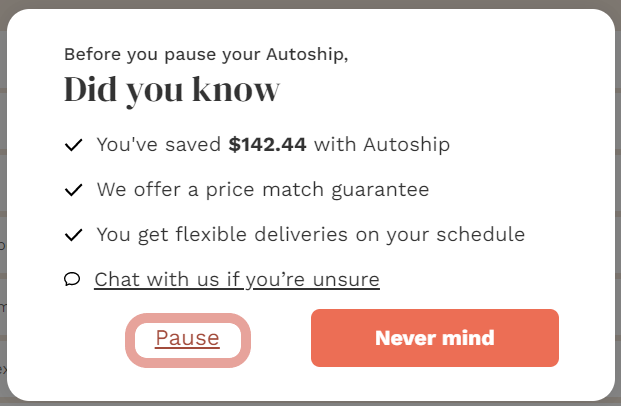 4. Once you click "Pause" you'll see a pop-up asking you to share feedback and confirm.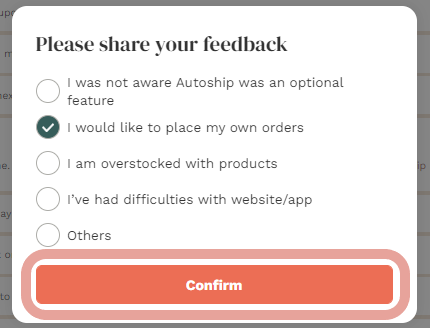 5. Afterward, go to your Autoship page where you will see confirmation that you have turned off Autoship. You can restart at any time by clicking on "Turn on Autoship."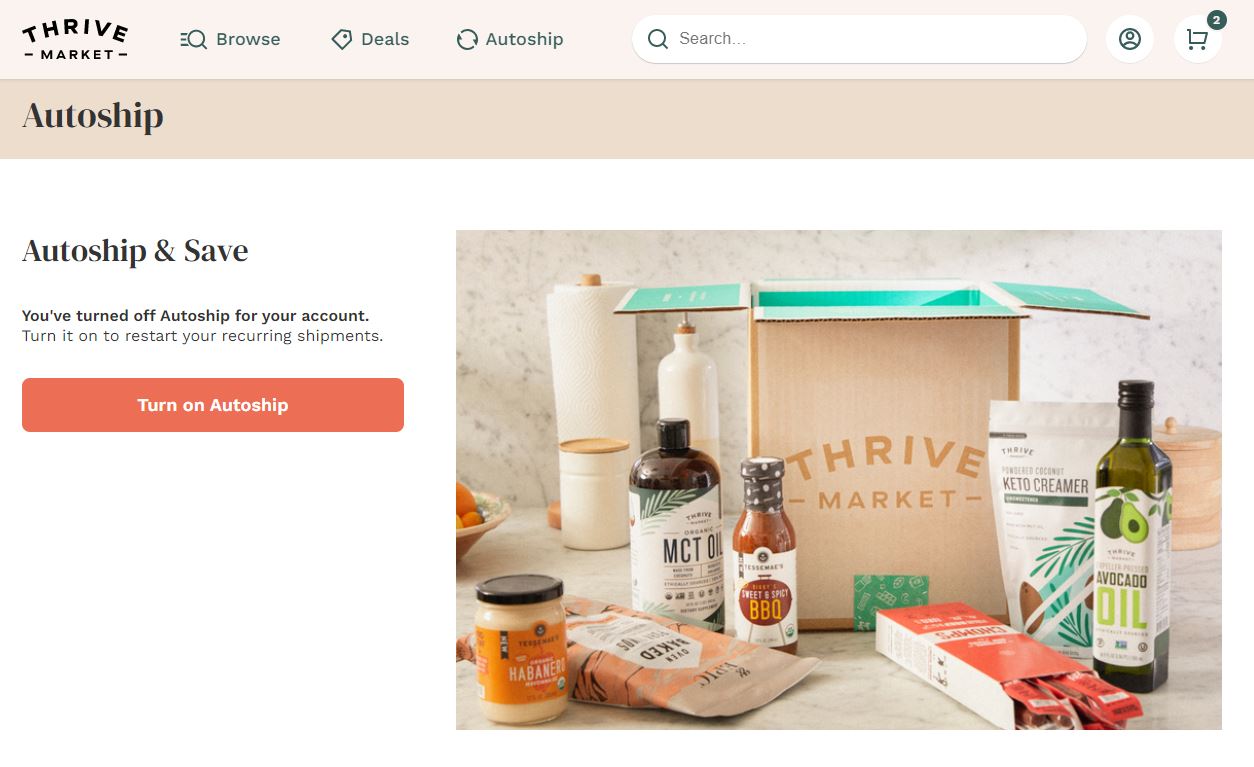 If you need help selecting the right products to fit your lifestyle or want to know what to add to your Autoship order, you're in the right place! We have a team of Thrive Market Guides who can walk you through the shopping experience and offer recommendations for your unique needs.
How would you like your Thrive Market Guide to get in touch with you? If you prefer phone support, use this link to schedule the best time for you. If you prefer email support, please complete this form and a member of our Thrive Market Guides team will reach out.
P.S. Be sure to note any additional details or requests you may have in the "Description" field of your request.