If you are not already enrolled in Autoship, you can add items to your Autoship order by simply browsing the site and selecting the "Autoship" buttons.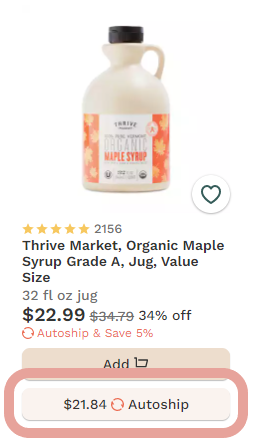 You will then be able to select your next ship date, preferred order frequency and quantity. Click "Done" to save your preferences.

To remove an item from Autoship, use the "Remove from Autoship" links in your Autoship Page.
Once on your Autoship page, click on "All Items" to see everything you have enrolled in Autoship. Once here, just click "Remove" under the item you want to remove from Autoship.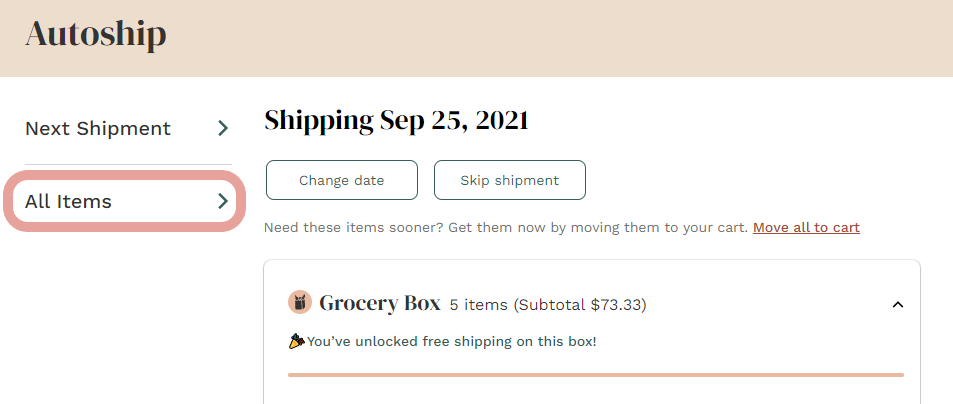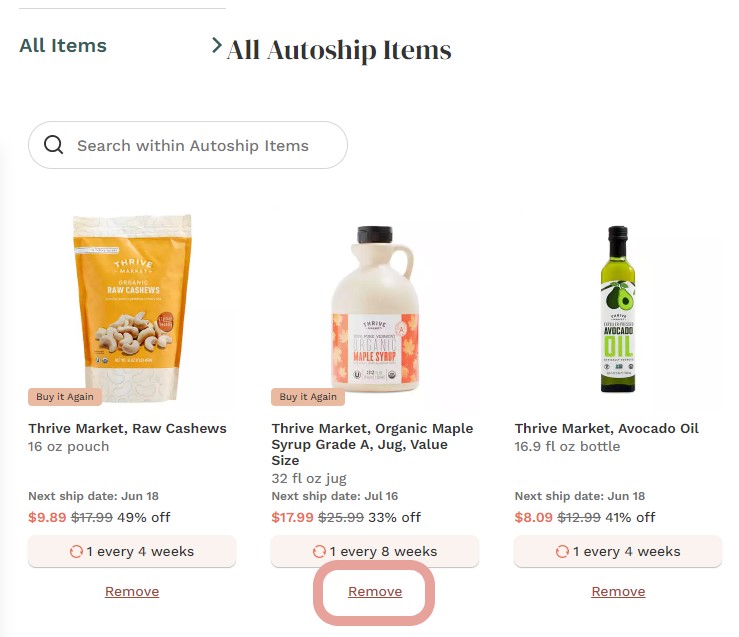 You can also remove the item from the Next Shipment section by selecting the "Manage" link next to the item, then choosing "Unsubscribe"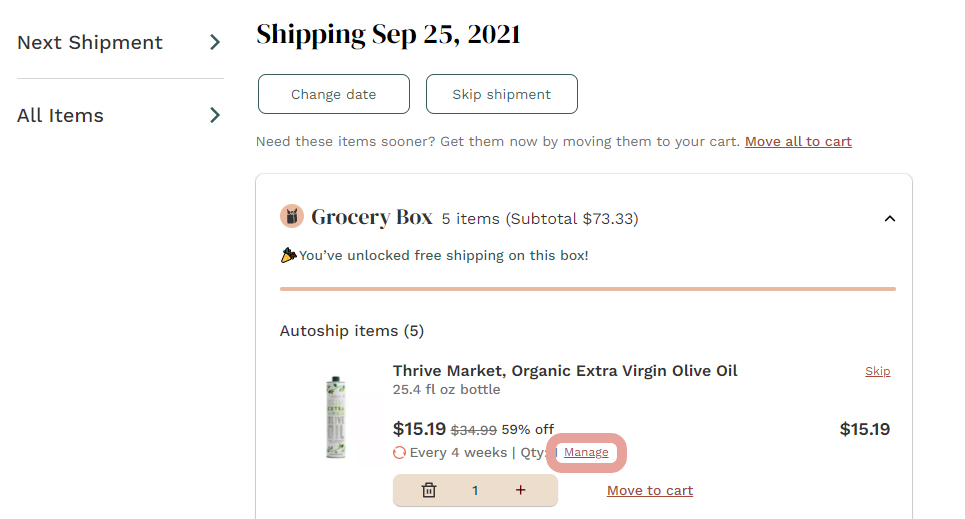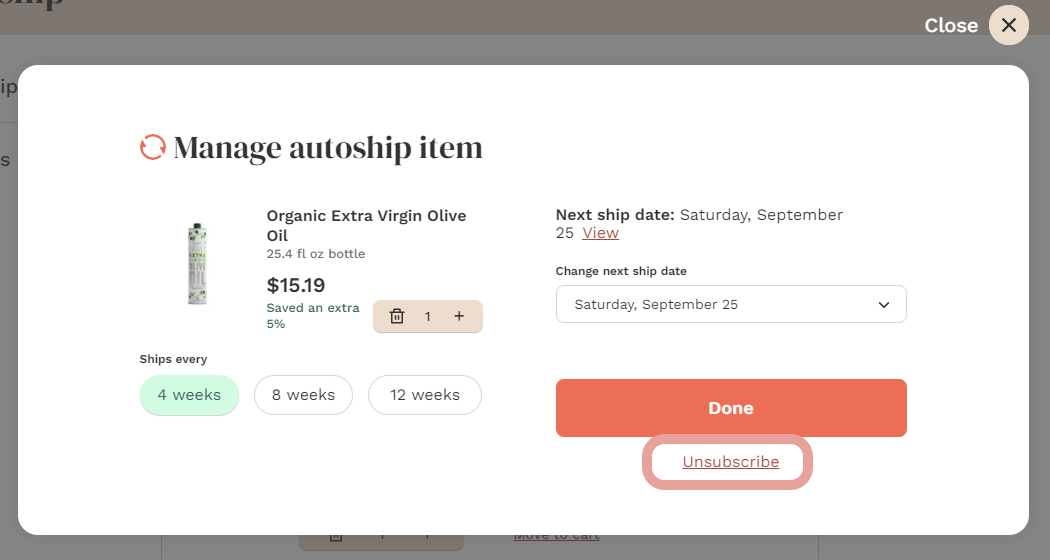 If you need help selecting the right products to fit your diet or lifestyle, you're in the right place! We have a team of Thrive Market Guides that can walk you through the shopping experience and offer recommendations for your unique needs.
How would you like your Thrive Market Guide to get in touch with you? If you prefer phone support, use this link to schedule the best time for your schedule! If you prefer email support, please complete this form and a member of our Thrive Market Guides team will reach out.
P.S. Let us know in the "Description" field any additional details or requests you may have. Some of the things our team loves to help with are finding you staples for a lifestyle change, meal planning, picking out skincare, choosing a case of wine, assisting with creating gift boxes for loved ones. and much more!