If you are not already enrolled in Autoship, you can add items to your Autoship box by simply browsing the site and selecting the "Add to Autoship" buttons.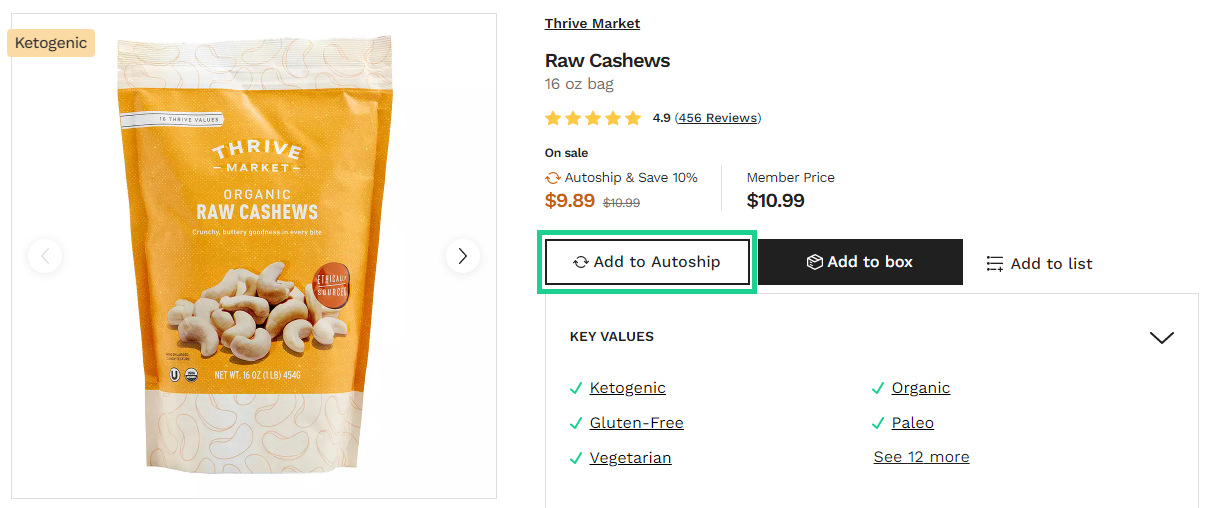 You will then be able to select your preferred order frequency.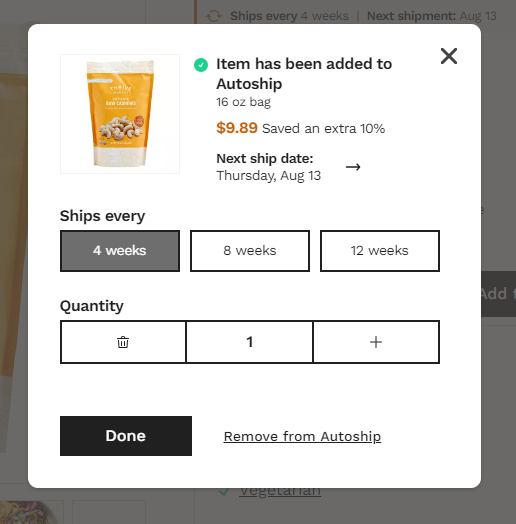 To remove an item from Autoship, use the "X" button in your Autoship Manager.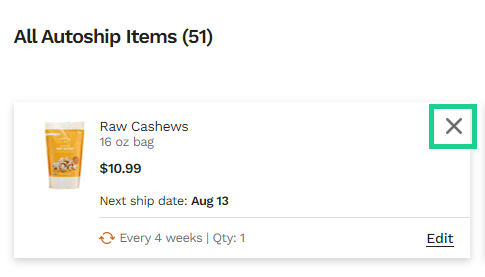 You can also remove the item in your cart by selecting the "X" then choosing "Remove from all shipments" when prompted.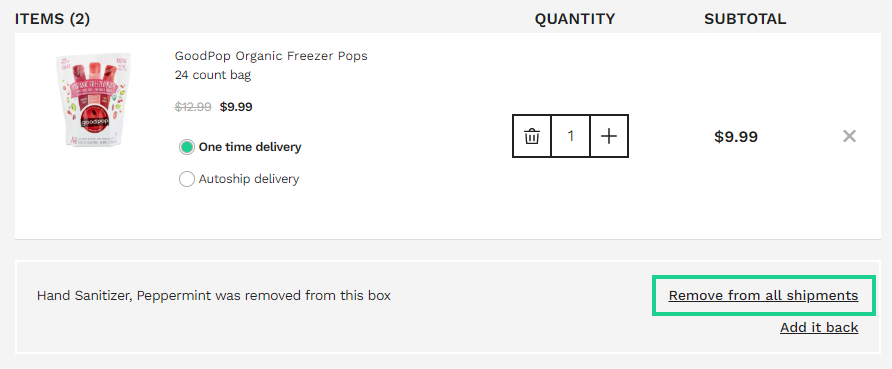 Need help finding the right products for your Autoship? We offer free 15-minute phone consultations between you and one of our Product Specialists. On the call, we help you find the products that are just right for you and your household as well as show you our top tips for maximizing your membership. If you'd like to sign up for one of these Thrive Market Guide calls - you can do so by clicking this link: https://calendly.com/thrive-market-guides/meet-your-guide