Gluten-free? Vegan? BPA free? You can choose any combination of over 70 different filters to narrow down our extensive catalog to find products that fit your specific preferences. We've done the hard work, so that you can confidently add products to your cart without having to scour the ingredients list.
Simply select the filters that you'd like to apply (in this case, Paleo, Certified Organic, and Recyclable):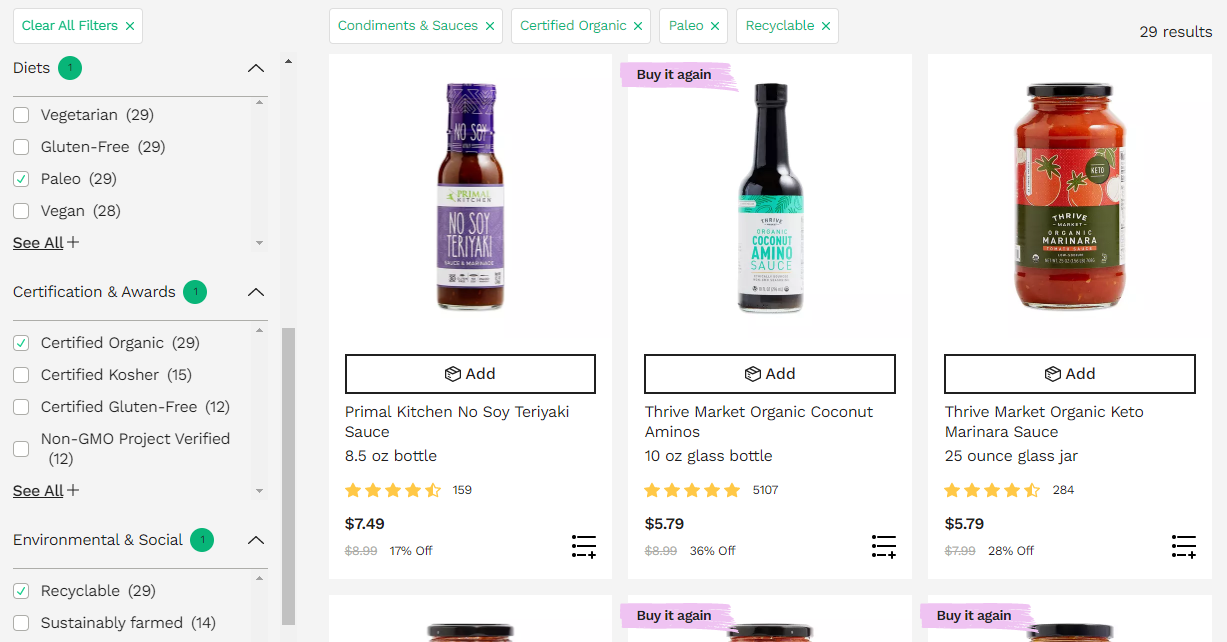 Did you know that we also offer free 15-minute consultations with Product Specialists to help you navigate our site and get the most out of your Thrive Market membership? Click here to sign up for a Thrive Market Guides consultation!