We can troubleshoot this for you! Visit this link to access your referral link: https://thrivemarket.com/account/invite We recommend using the "copy" button to the right of your shareable link to minimize the chance of error.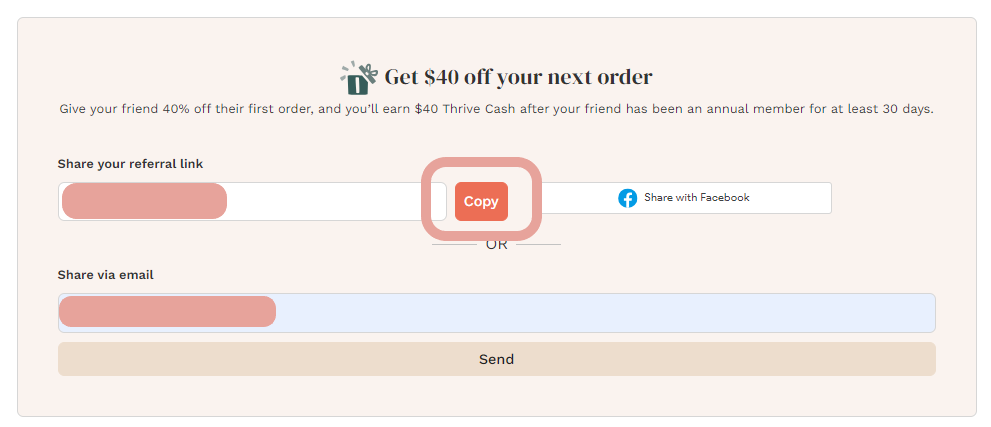 For each person who uses your link to register for the first time and becomes a paid annual member, you'll get $40 in Thrive Cash after they are a member for 30 days. Thrive Cash will be automatically issued to your account on the 31st day after someone uses your referral link to sign up for a membership. Click here to learn more about referral credits.
If you continue having trouble, chat with our Member Services team by clicking the green "Chat" button at the bottom right of this page and we can assist you further.