Great question! Updating your payment method is a very simple process. Here is a step-by-step of how to do so:
Once logged in to your account, visit your Account Information page.

Click the drop-down arrow on the middle box where it says "Payment"

This box will give you the option to update your current default payment method, as well as add an alternate payment method.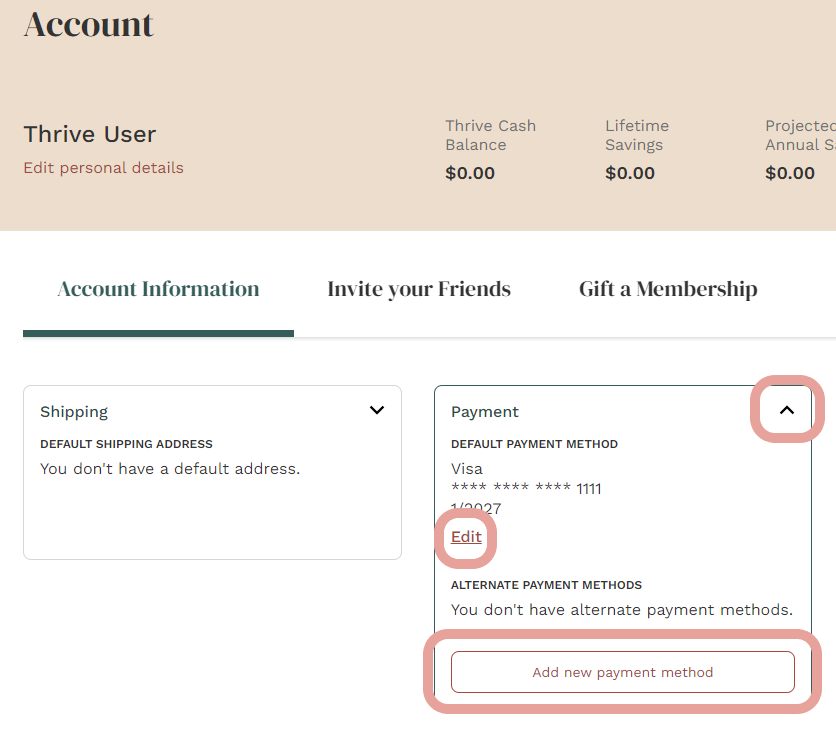 Still confused? Please contact a Member Specialist via 24/7 live chat on site. (Fun Fact: Click the green "Chat" button below to get started!)