Great question! Updating your payment method is a very simple process. Here is a step-by-step of how to do so:
Once logged in to your account, visit your account settings, here

From the menu on the left hand side of that webpage, select the text button "

Payment Methods

"

This page will give you the option to update your current default payment method, as well as add an alternate payment method.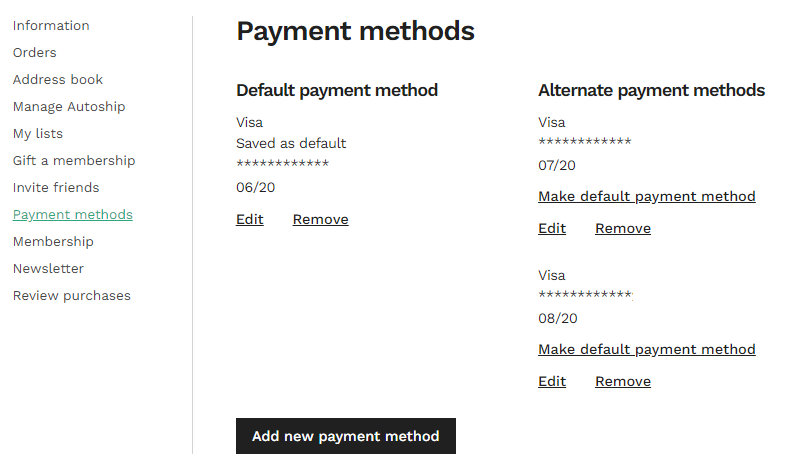 Still confused? Please contact a Member Specialist via 24/7 live chat on site.