Having trouble getting logged out? Use the steps below to ensure you have logged out successfully. We will show you how to log out on both a desktop and on our app.


LOGGING OUT ON A DESKTOP
1. Go to the home screen by clicking on the Thrive Market logo or by visiting this link
2. In the top right-hand corner - look for an icon that resembles a head-and-shoulders (circled in red below)





3. Hover your mouse over this icon, a menu will drop down. At the bottom of the menu, you will see: Log out (see below)




4. Click on Log out
5. There you go! You are now logged out.
LOGGING OUT ON THE APP
1. Open the Thrive Market App
2. On the bottom right-hand corner of the screen, you will see the "Account" icon - click this icon



3. Once you are on the Account page, scroll all the way down to the bottom. You will see the words Log out (we have it circled in red below) - click here.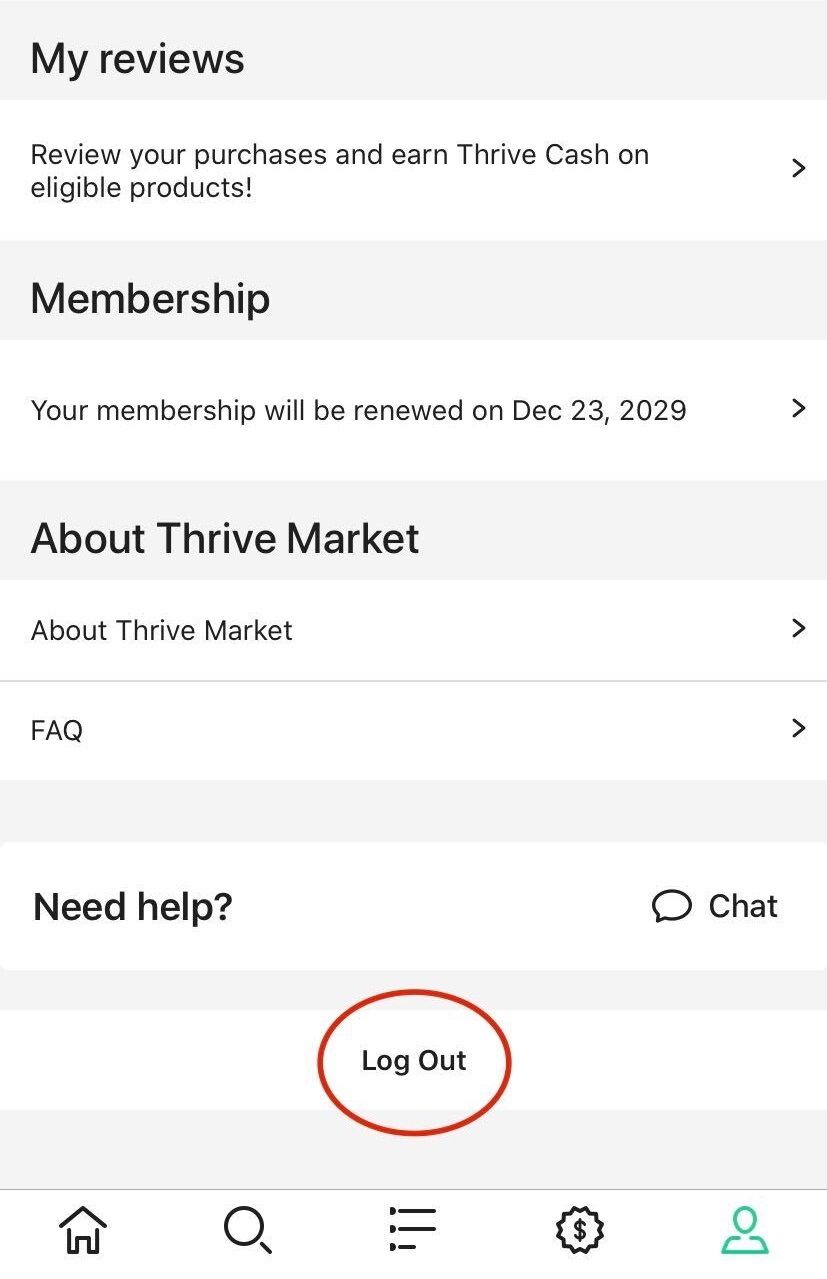 4. You have successfully completed the steps to log out on our app!
Still confused?
If you are still experiencing trouble, please chat our Member Services team for further assistance