On any product page, you can locate the type of packaging underneath the name of the product (i.e. 12.33 oz container, 15 oz plastic jar, etc.). You can also click "View more" under "Values" to see if a product's packaging is recycled, BPA-free, PCW-Recycled, Plastic-Free or recyclable.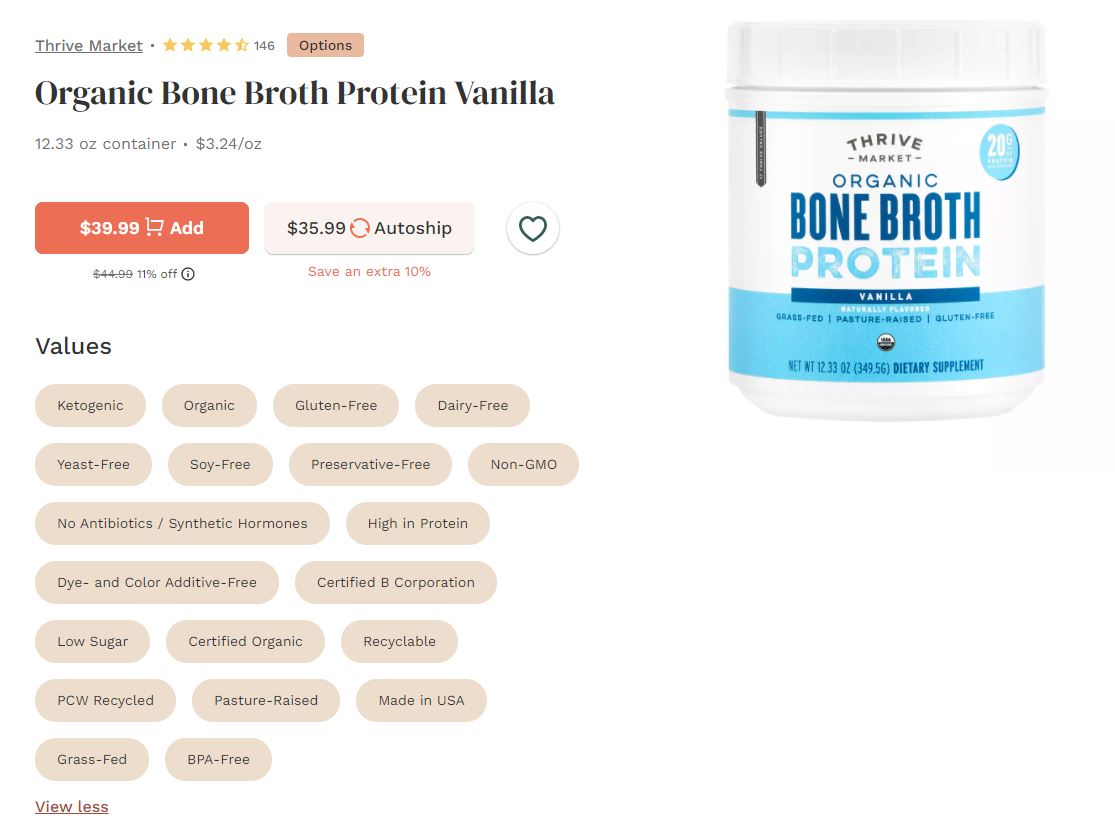 If you are looking for products with a specific type of packaging, you can browse the following values:
If your question is specific to the material used in the packaging, please contact a Member Specialist via 24/7 live chat at the bottom right of this page.