The health and wellbeing of our members and essential workers has never been more important. Since COVID, we've implemented stringent safety measures at our warehouses that have become permanent, including things like masks and PTO for workers with COVID symptoms or affected family members.
To make these programs sustainable, we're investing in these areas as a company and asking our member community for support to cover a portion of these costs. If you prefer to opt out at this time, you may do so by clicking the information icon next to the fee in your cart and checking the box to opt out.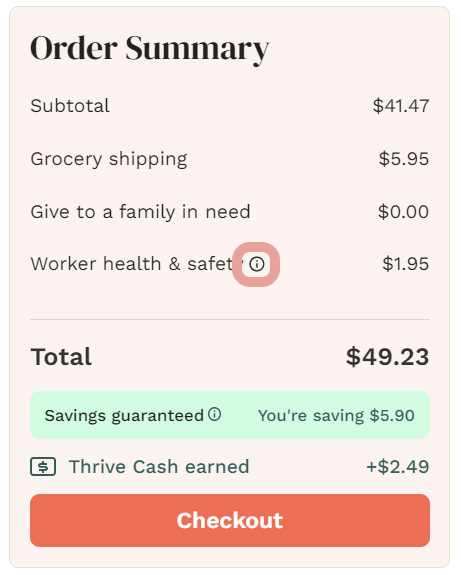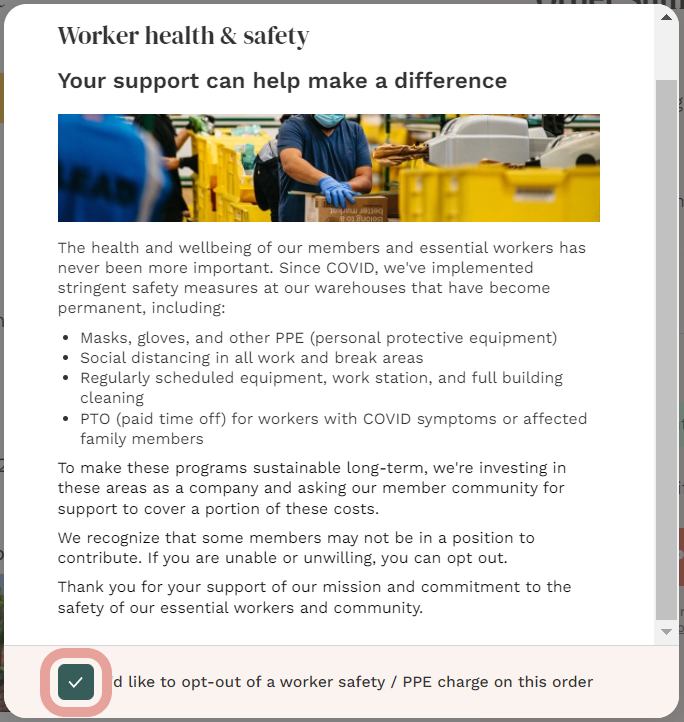 Thank you for your support of our mission and commitment to the safety of our essential workers and community.​​